God beyond conventional terms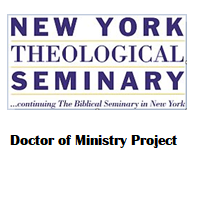 Abstract
The emerging social consciousness of human equal dignity has aroused one such
a situation. The feminine rea1ity and the women equality are becoming "bothering
issues" for some and "blessed issues'' for others to grow into a new liberated future of being "one in Christ". Both sweat a lot over creating strong grounds from theology, philosophy and tradition, to defend and establish their sides.
This Demonstration Project is an attempt to help the simple Catholic faithful to
survive through this heavy theological storm. With a mind illumined by feminist
theologies and heart filled with a strong love for the Catholic Church, the author has
attempted this project in the Catholic Parish of Our Lady of Peach Church, Lynbrook, New York.